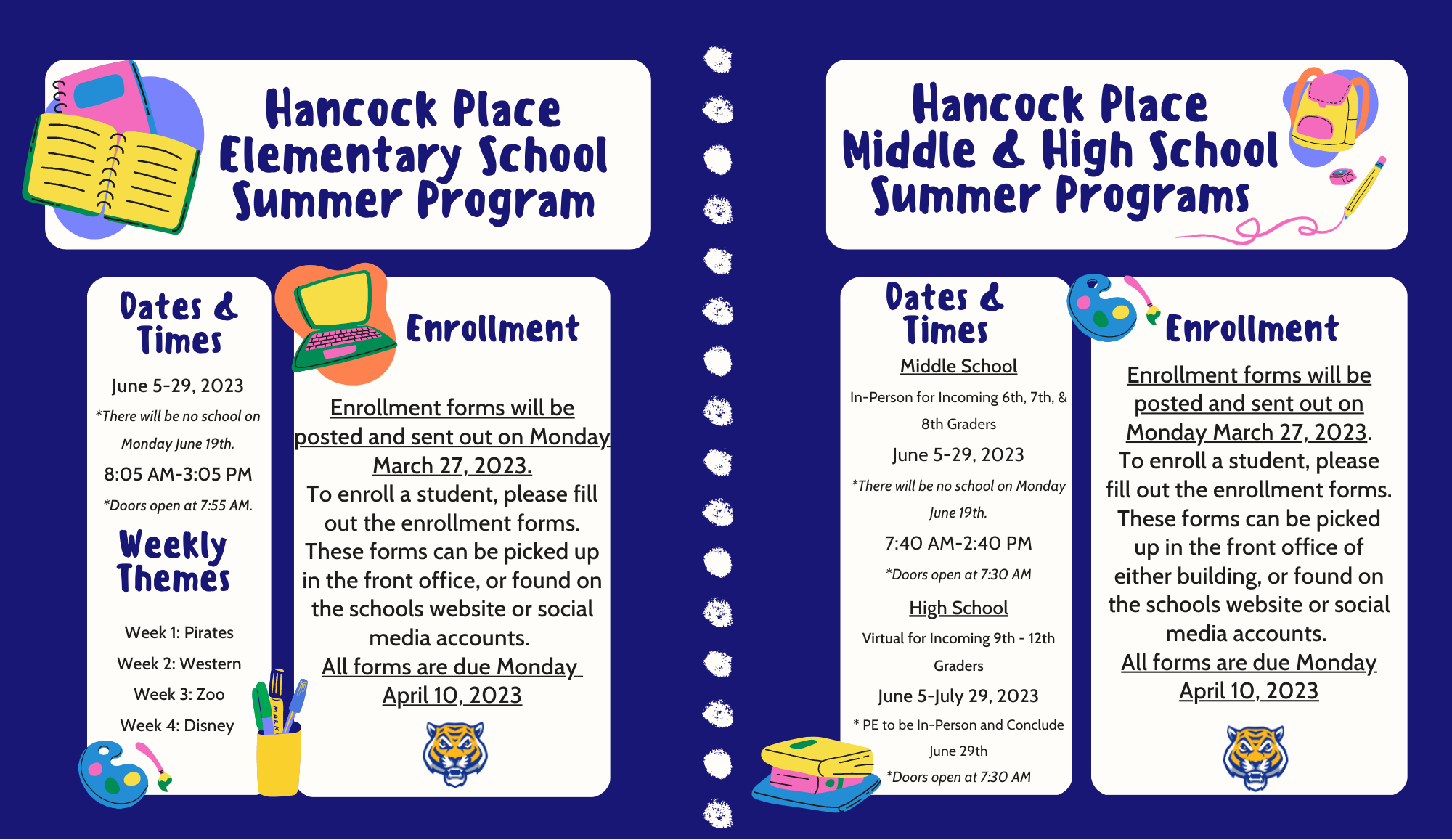 Summer School will be held at Hancock Elementary School. Incoming kindergarten through 5th grade students will receive explicit instruction in the academic areas of reading, writing, & math as well as other engaging, hands-on activities, exploration/project based learning opportunities, SEL learning opportunities, STEM projects, & skill reinforcement activities. Transportation will be provided if desired for resident students.
Middle and High School Information
The Middle School Program will focus on intervention in the subjects of English Language Arts (ELA) and Math as well as a number of courses focused on enrichment!

The High School Program provides in-person Physical Education and online offerings in ELA, Math, Science, and Social Studies. Incoming freshmen can also join the fun by enrolling in Health, Personal Finance, or PE to get a jumpstart on credit!